Announcements & News
The Garnett Recreation Center
WELCOME TO "THE REC"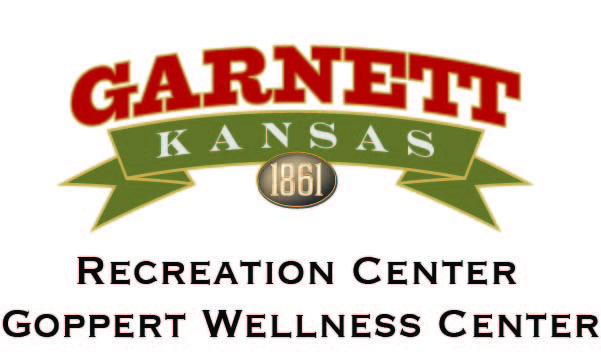 Youth Basketball
Girls: 40.00, Late fee 50.00

Boys: 40.00, Late fee 50.00
About THE REC, Garnett Recreation Center
Goppert Wellness Center

"The REC" has something to offer members of any age! Join for a day, month, or year and enjoy the benefits of a healthy lifestyle. The National Guard Armory has been transformed into a amazing workout center for our community thanks to the generous donations and support. If you would like to help support the Garnett Recreation Center, please see "building for the future" made possible through the Garnett Community Foundation.
Features:

Cardio Room

Weights & Conditioning Room

Aerobic Fitness Room

Cycling Room

Gym

Conference Room

Full Kitchen

Showers

Contact us today about renting all or part of the Recreation Center for your next event!



THANK YOU GOPPERT FOUNDATION!
The 24 hour access key card system and online registration system was made possible through a grant received by the Goppert Foundation.
The online system allows individuals to not only access memberships to The Rec, but provides for online registration of individuals and families for all recreation programs for youth and adults, as well as reserving park facilities and campsites.
The City of Garnett wishes to express sincere gratitude to the Goppert Foundation for making this technology possible for our patrons.